A 3D Scanner has the capability to scan any physical object that is put in front of it, it has the ability to turn a digital 3D model into a rendered graphic on your computer. The collected data can then be printed on any 3d printer or any online printing service provider. The model that has been created on the computer can be used in video games and animation purposes.
You don't have to be an engineer or qualified to work a 3d scanner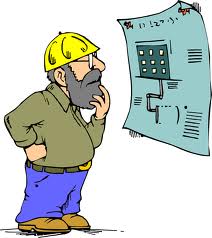 The great thing about a laser scanner is that you don't have to be a trained engineer, or have studied years at university to work out its complex features. Its features are as complex as opening the box, lift out the scanner, plug it in, place the desired object in front of it and then press go! End of story—it's really simple.
It's not surprising that a lot of people who have bought a laser scanner might not know what to do with the compatible three-dimensional printer. As mentioned above, the scanner is easy to operate, but the printer might need some getting used to. Other issues that can arise, is trying to understand the software that comes with the system.
The beauty of a 3d printer and 3d printing is that one has the ability to create personal projects and personal items; there have not been any restrictions placed on printing things that other people have created. It's important to get comfortable with using the tools that will let your creativity come bursting into life. 
If you don't own a 3d scanner or have access to use its services, then there are many professional companies who can offer you high quality services, NeoMetrix Technologies, Inc. is just one of the service providers out there who can help print your object.
High quality laser scanning and printing services are excellent for prototype development, reverse engineering, modifying existing objects. The options are endless and are there for you to explore and enjoy.