Have you ever wondered about the timeline of technological advancement? From the first invention of the first telephone, the pager, right up to the invention of the first mobile phone, technology has influenced and determined how we function as a society.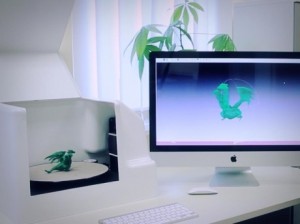 A well-known technology is 3d scanning; this type of technology is leading the race in major advances in many different business sectors and countries. There is a string of fresh news stories of discoveries, scientific developments and newly created projects every single day to prove it.
Three-dimensional scanning is not a new technology in and of itself; it has been around for close to three decades. Because digital advancement over the past two decades has changed the way everybody interacts within society, staying connected through the World Wide Web that 3d scanning has taken on a new set of applications changing how it is used. It is now available through a variety of ways. It has progressed from being gigantic machinery, to something small enough to connect to a smartphone and turn it into a scanning device.
Its capabilities is not limited by size and can collect data on full geographical landscapes can be at lightning speed and in exact detail. This incredible feature permits historians and archaeologists to capture delicate and intricate details of ancient civilizations, which both preserves and re-creates history. In the medical field, scanning is used to get a clearer picture of an injury or a patient's wound. Doctors and nurses are able to treat the injury with more success.
Still today, many people in society do not fully understand what the terms 3d scanning and 3d printing mean. For the majority 3D is still only associated with watching a movie.  This technology does far more than that and it will continue being promoted further. Reported advancements help us understand it more and its current influence on our lives.
This technology has become more affordable over the last few years making it possible for more people to bring it into their homes. Learn more about 3d scanning here.