An all-too-common scenario for manufacturers: A customer requests for a design escalates, resulting in hundreds of hours of labor and significant costs to change over a production line to meet the new demands.
That was the situation at a Sain-Gobalin plan in North American when a client modified the shape of a weaving bobbin line, setting in motion the need for 400 new spindle adapters to hold the newly designed bobbins place. Instead of internally machining the replacement spindle adapters, Emmanuel Simadiris – a research engineer at Saint-Gobalin Research North America was in charge of coming up with solutions to support the various plants. He turned to Markforged for help.
After achieving 100% ROI within six months of purchasing the facility's industrial-series Markforged X7 printer, Simadiris began printing the spindle adapters using the X7 in an attempt to convince the plant that 3D printing was the best solution to address the design changes.
Simadiris's case was compelling: it would take roughly 1,200 hours of labor and cost $47,000 in materials and time if the plant were to internally machine replacement parts out of durable nylon. In comparison, the plant could run the Markforged X7 3D printer 24/7 and print each adapter within three hours. Simadiris was able to show that the Markforged X7 would reduce the plant's lead time by approximately 90 days and reduce costs by 86%.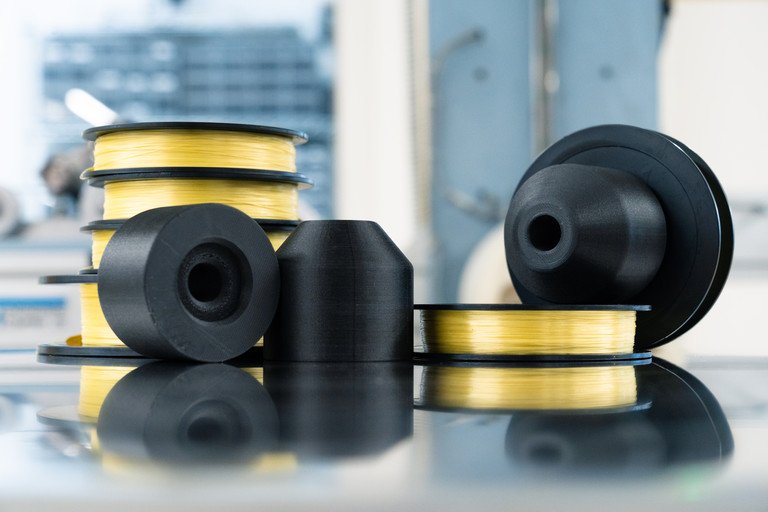 Continuous Fiber Reinforcement
The Markforged X7 3D printer is capable of printing in both Onyx material — a chopped carbon fiber reinforced nylon that is 1.4x stronger than ABS — as well as reinforcing materials such as continuous carbon fiber, Kevlar®, and fiberglass. As a result, it's a great replacement for traditional machining practices. Onyx is 1.4 times stronger than ABS materials used in other 3D printers, which means tooling and fixtures produced with a Markforged X7 printer are able to function as well as comparable aluminum tooling, yet be produced at a lower cost.
"The Markforged prints in terms of quality are just superior," said Simadiris.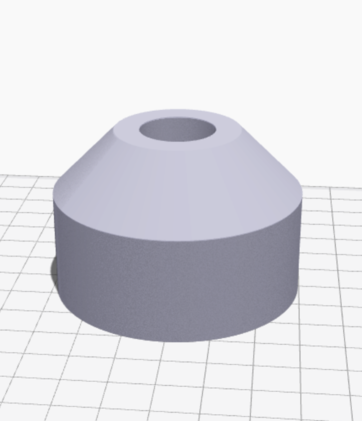 The X7's support for continuous fiber reinforcement is what makes the difference for parts durability, effective tolerances, and the level of surface finishes for 3D printing of custom tooling, fixtures, and molds, according to Simadiris. Simadiris said the Saint-Gobain Research team is intent on educating other areas of its North American business in the benefits of the X7 printer.
Simadiris plans to host internal webinars for senior leaders across Saint-Gobain North America to introduce Markforged technology to others. Simadiris is using the spindle adapters as the prime example — coupled with the company's compelling ROI — and is encouraging various plant members to come and experience what the X7 can do.
"The continuous fiber reinforcement opens up a wide range of new applications that were not previously accessible with the technology," Simadiris says. "We're going to continue encouraging the use of 3D printing within our plants."
https://markforged.com/blog/saint-gobain-increased-productivity-markforged/?
Get more info on Markforged 3D Printers