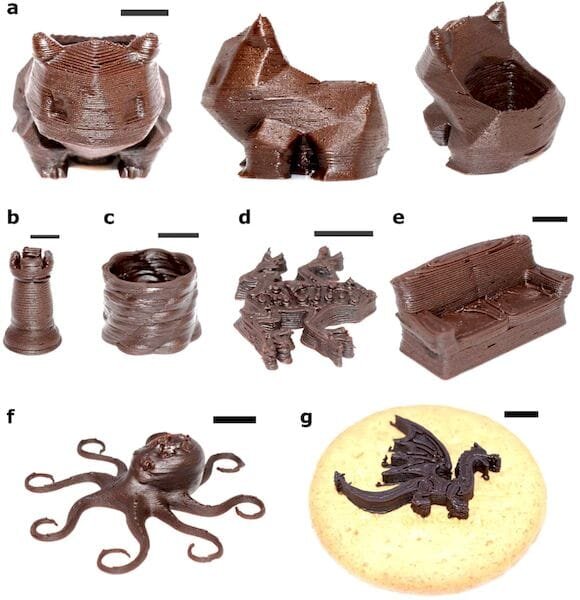 Researchers have developed a way to 3D print chocolate without heat. Chocolate has been one fo the most experimented food materials in 3D printing. Chocolate softens at relatively low temperatures and solidifies at room temp.
Chocolate 3D Printing:
The printing temperature range is quite narrow. In addition, when 3D printed in softened from it wakes times to cool down, making it structurally challenging to print in larger or more detailed structures. There are also concerns regarding the taste of the chocolate, as it can change depending on the degree and duration of any heat exposure.
This may change due to the extensive work or researchers at the Singapore University of Technology and Design. They've developed a process for 3D printing chocolate without the need for the heat they call it "Ci3DP"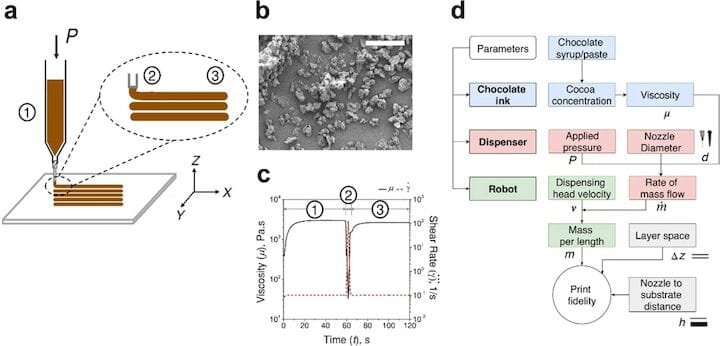 Modifying Chocolate for 3D Printing
 The secret of Ci3DP is the mix of materials. Researchers used a large number of combinations of chocolate syrup and cocoa powder to identify what mix will successfully allow extrusion at room temperature. Taking into consideration factors such as layer adhesion and strength.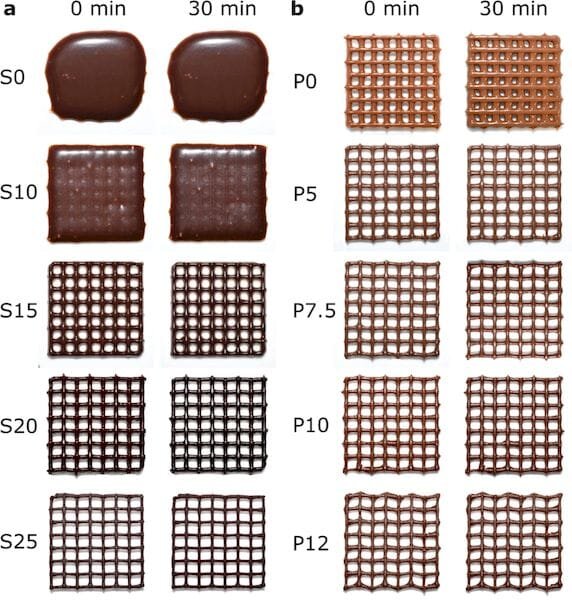 Researchers suggest that the Ci3DP process would likely also work on other edible materials for 3D printing after performing on the materials.
Eating 3D Printed Chocolate
What has not been explored and an important factor for objects intended to be eaten; taste. Would chocolate chefs even consider random syrups and cocoa powder to be chocolate? That remains to be seen, but should the Ci3DP process be commercialized we could see other food materials be certified for use in a 3D printer.
source:https://www.fabbaloo.com/blog/2019/10/21/cold-chocolate-3d-printing-process-discovered
Start 3D Printing Today, Contact Us