The new ability to print prototype concepts has created endless possibilities. Printing technology has been around for some time, but now that there is equipment printing in solid form it is making industries utilize its capabilities differently.
Each day brings new breakthroughs and discoveries by inventors, companies, and ordinary people, all using this type of technology.  It seems that everyone can get their hands on a 3d printer is trying to invent or come up with the next big thing. Is there anything more exhilarating than being able to bring your own ideas to life?
With 3d printing setting new trends on what's happening in the technology world: Companies are generating ways to promote their products further, make their brands bigger in order to draw more customers.   For example, one of the biggest brands in the world, Coca-Cola, has already incorporated 3d printing technology in its marketing campaigns in Israel.  Customers were given the opportunity to have a mini version of themselves through a contest, as a part of a campaign launching its new mini bottles.
The winners were invited to a specially setup laboratory in Israel, they were scanned using 3d scanning technology. The data collected from the scan was used to print a true-to-life replica of the person.
In the UK, ASDA stores Ltd are promoting 3d printing services; the service enables customers to order 3d printed versions of themselves in a variety of sizes. The service is in its trial stages, and if successful, the service will be rolled out through their stores nationwide increasing its popularity and increasing sales.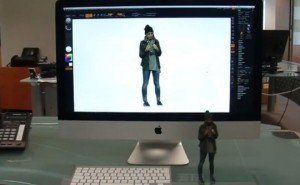 What more could that special person in your life want than a mini version of you to keep them company when you are not around? Is that a good thing or a bad thing? Surely it can only be good.