A Norfolk farmer Jonny Leech has used 3D printing to build a precise maize seed metering system. This system is vital for consistent crop performance and improving his farm's pathy forage maize yields. Leech has taken advantage of additive manufacturing and has made significant cost savings while at the same time achieving similar performance to ready-made machines.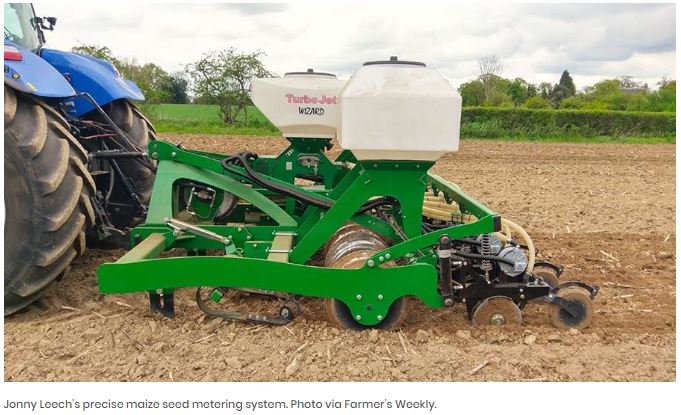 Designing and driving a seed metering system
For the optimal singulation of the seeds, a key factor to keep consistent crop performances, a maize metering uses a vacuum to suck the seeds into recesses dotted around a rotating disc. Then, in-row spacing can be adjusted by altering the speed of which it spins. The average cost, $600 per row.
To create an affordable alternative, Leech designed the system using CAD systems and 3D printed the singulation system.
The most challenging part of designing the disc-based singulator was finding a way to control the vacuum so that each seed is released down the tube at a precise point," said Leech.
To solve this issue, he placed a pressure gauge on the vacuum manifold to provide the precise pressure needed for pulling seeds onto the disc. He created 15 prototype designs before managing to build a unit that performed to 99% singulation accuracy at 12 kph. It took three months to print the parts for all 6 rows. At a cost of $70 in total, 3D printing has proven to be a cost-effective solution.
Each unit was later equipped with a chain-and-sprocket drive from the rear press wheels. While the driven side uses a stainless steel sprocket. Leach 3D printed a plastic sprocket for the other end of the bicycle chain. Without showing any tear, the plastic sprockets managed to get up to the speed of 70ha. In addition, 3D printing the sprocket allows Leach to manufacture a stock of gear options to alter the sowing rate.
Combining 3D printed plastic parts with his own chassis and other equipment in the farm – the entire system cost Leech $12,000.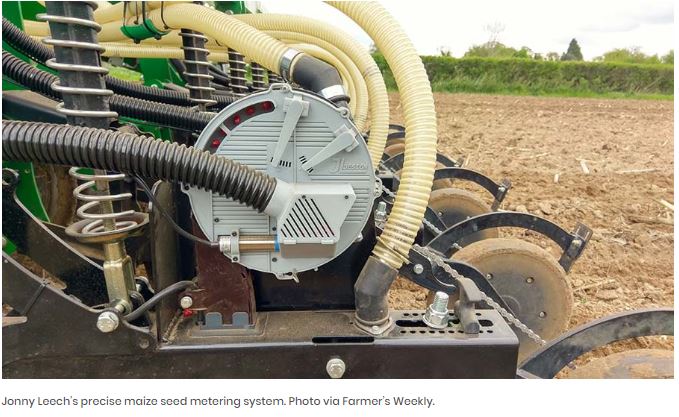 3D printing farming equipment
3D printing is making its way into farming. Previously, additive manufacturing has allowed streamline production of automated water sensor systems for aquaculture. 3D printing has helped areas such as rural farms in Myanmar to improve framing efficiency.  3d printing has also created new farming practices such as open-source farming equipment and compact shelving units for plants.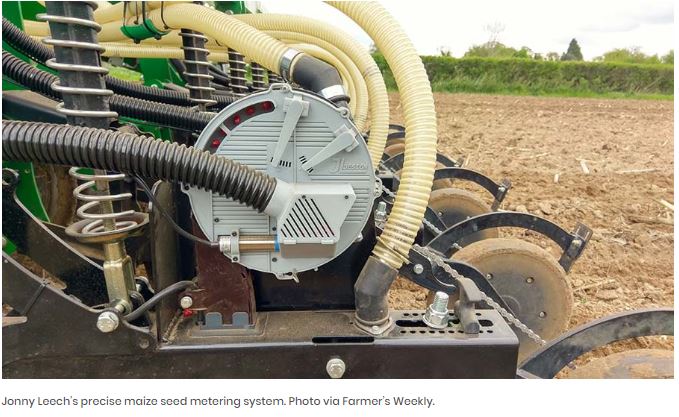 source: https://3dprintingindustry.com/news/farmer-builds-diy-seed-metering-system-with-3d-printed-parts-161204/
What Can 3D Printing Do For You? Contact Us