The incredible thing about 3d printers is that they now sit in a far more affordable price range than previous models and are within a budget that many households can afford. In the past, 3d printers were bulky oversized and overpriced.
When they first hit the market, they had their critics like every other type of technology, quite a few believed that it would never take off and there was no place for digital manufacturing  in that current market. However, the market for digital manufacturing has grown swiftly and for those who were naysayers it's time to stand up, as apologies are in order.
With 3d printing about and well into the mainstream many smaller businesses are encouraged to take it on. Global brands worldwide are now engaging with this technology while it's still hot off the press, and implement it into marketing strategies.
Already Coca Cola, Disney, and UK supermarket giants ASDA are trialing 3d scanning and printing technology to connect with their consumers all of which have been successful on many levels. This will almost certainly draw attention to the brand and draw in more customers from wider spectrums.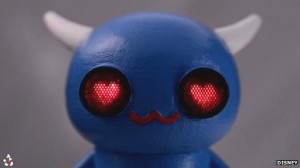 The beauty of three-dimensional technologies is the limits are technically set by the one operating it, the more inventive and creative the user the more they get from its capabilities. It has been predicted that 3d printers and scanners will increase in popularity among all age groups and find itself placed among homes throughout the world. It will become as commonplace as the flat screen TV, tablet, or laptop within the next ten to fifteen years.
This certainly points to a considerable change in how we will do things as consumers, once we have within our grasp the ability to scan and print off anything that we want to. With many more materials available nowadays and making the news, it does open the door wider to the selection of projects that can now be taken on and completed.