Technology continues to amaze us in the world of 3D scanning and printing capabilities. We already know about how technology continues to change in the digital world of computers, Smartphones, and other scales, but now we see the amazing abilities that it has on three-dimensional technology. The multi-dimensional technology has now included the scanning of your body to create custom clothing.
For many people, the finding of the exact size of clothing can be a challenge. One example of this is the "Big and Tall" type of stores that have been opened. The 3D scanning of your body does not declare you as having one type of body shape, but more on having the desire to have custom-made clothing that will fit perfectly for your body. It is amazing to think about where you can walk into a store, have your body scanned and then a custom outfit is designed to fit your body.
One example of a store that is performing these scans and custom clothing is Acustom Apparel in New York City. The process is simple for the customer. Simply walk into the store to a room where the 3D scanner is located and the machine does everything until you receive a phone call that your clothing is ready.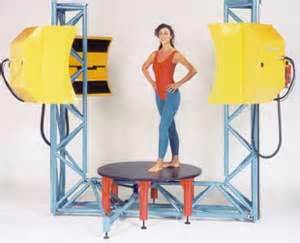 Their scanner registers more than 200,000 points of data in a matter of moments. Measurements are then used with digital algorithms and then your clothing will be created that is specifically tailored to your body. If you like a certain type of suit, cuff type or monogram color, simply scan the product and designs and this article of clothing will be ready to be specifically designed for you, without even having to try on several pieces of clothing to find the right fit.
Amazing how technology continues to transform and make our lives easier. To learn more about other 3D scanning areas, visit us on our blog or follow us on Facebook today.