Coalesce Product Development, a UK-based medical device company, recently had a breakthrough thanks to 3D printing. The company specializes in the development of drug delivery products such as inhalers and injectors which typically have complex designs. Because of this design complexity, the devices are typically extremely hard to create prototypes. Accuracy in size, shape and weight is key as these devices must fit organic shapes of the human body while also being capable of passing functional tests and iterations.
The prototypes that Coalesce produces are crucial as they provide the company a form of evaluation for human factors, as well as for technical evaluations of the internal device mechanisms. In order to accurately test these products, the company must also produce its own fixtures, rigs and jigs. Coalesce industrial designer, Vinnay Chhabildas, utilized 3D printing to take various complex and customized forms from CAD form to prototype in just a matter of days which is quite a feat considering traditional methods take weeks to develop accurate prototypes.
Coalesce utilized stereolithography (SLA) 3D printers to create prototypes of there Breath Profiling Device (BPD) – a device designed to digitally assess an asthma patient's inspiratory flow profile. These prototypes needed to be both robust and durable while also having smooth surface finishes. Adding even more to these complex design requirements, they also needed to be able to hold mountings and fixtures for the internal PCB. Coalesce used 2 of these SLA 3D printers to create prototypes of these BPD's and they elected to use a white resin due its smooth surface finish and mechanical properties that enabled them to drill into the prototype and add brass inserts.
"Stereolithography offers a good balance of feature resolution, surface finish, durability, choice of materials, and dimensional accuracy. Because we develop devices with moving parts, we needed an effective way to prototype small mechanisms in-house."
Originally, the prototypes were only used to create the product's architecture. Once they stabilized the design, Coalesce painted the prototypes and revealed them at the Drug Delivery to the Lungs (DDL) conference. Upon the reveal, they found the BPD's to be an instant success as people thought they were the actual product due to the incredibly realistic, 3D printed design. Coalesce estimates that if they'd outsourced their 3D printing, they cost would have been nearly 20 times more than the what in-house 3D printing cost them. According to Chhabildas,  the real benefit is the time saved: the parts took only eight hours to print and could be finished and painted within a few days. The same process would take an external contractor a week or two.
"Both of our [SLA] machines are in almost constant use. We have learned how to get the best results from the machines and the materials, and how to finish the parts to make them look as close to manufactured parts as possible. We can design parts with functioning clips, or even add threaded inserts so parts can be screwed together."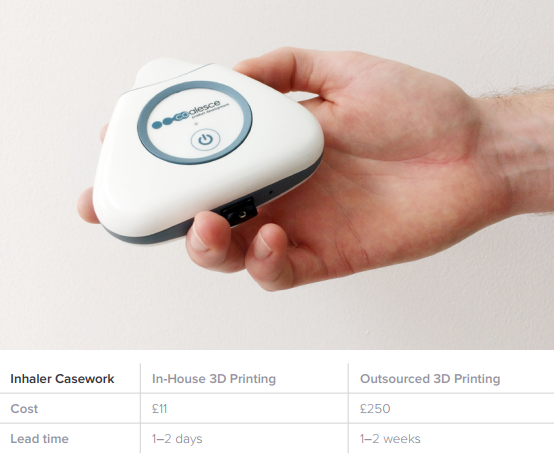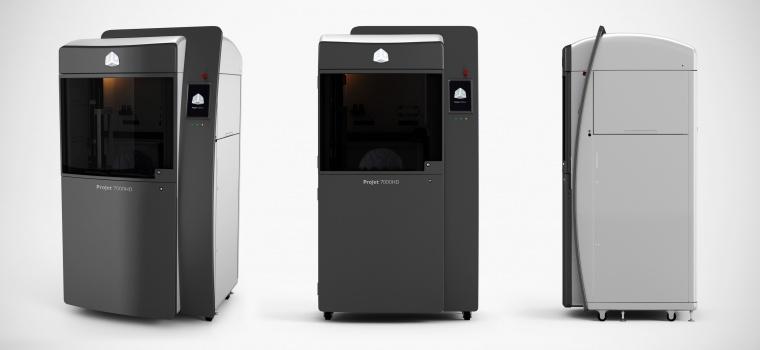 Want to Learn More About 3D Printers?