3D printing is beginning to have some significant impacts across various industries across the globe. It has opened up new ways to recycle, allowed for efficiency energy sources, such as wind turbines and solar panels, to develop faster, and allowed companies to 3D printing items on site rather than have goods shipped from long distances. This last avenue – reducing the need for shipments of items – is being seen as a potential problem for oil companies. BP oil has recently revealed that they will be conducting a study on the 3D printing's effect on supply chains around the world that oil companies rely on for their business. Freight transportation accounts for over 20% of oil consumption with one of the key components of this usage being long-distance shipments. While the reduction of this global shipments that 3D printing has provided reaps environmental benefits and allows for the increase of local manufacturers, the oil industry fears the impact this could have on them financially with one of their key markets shifting away from their products and services.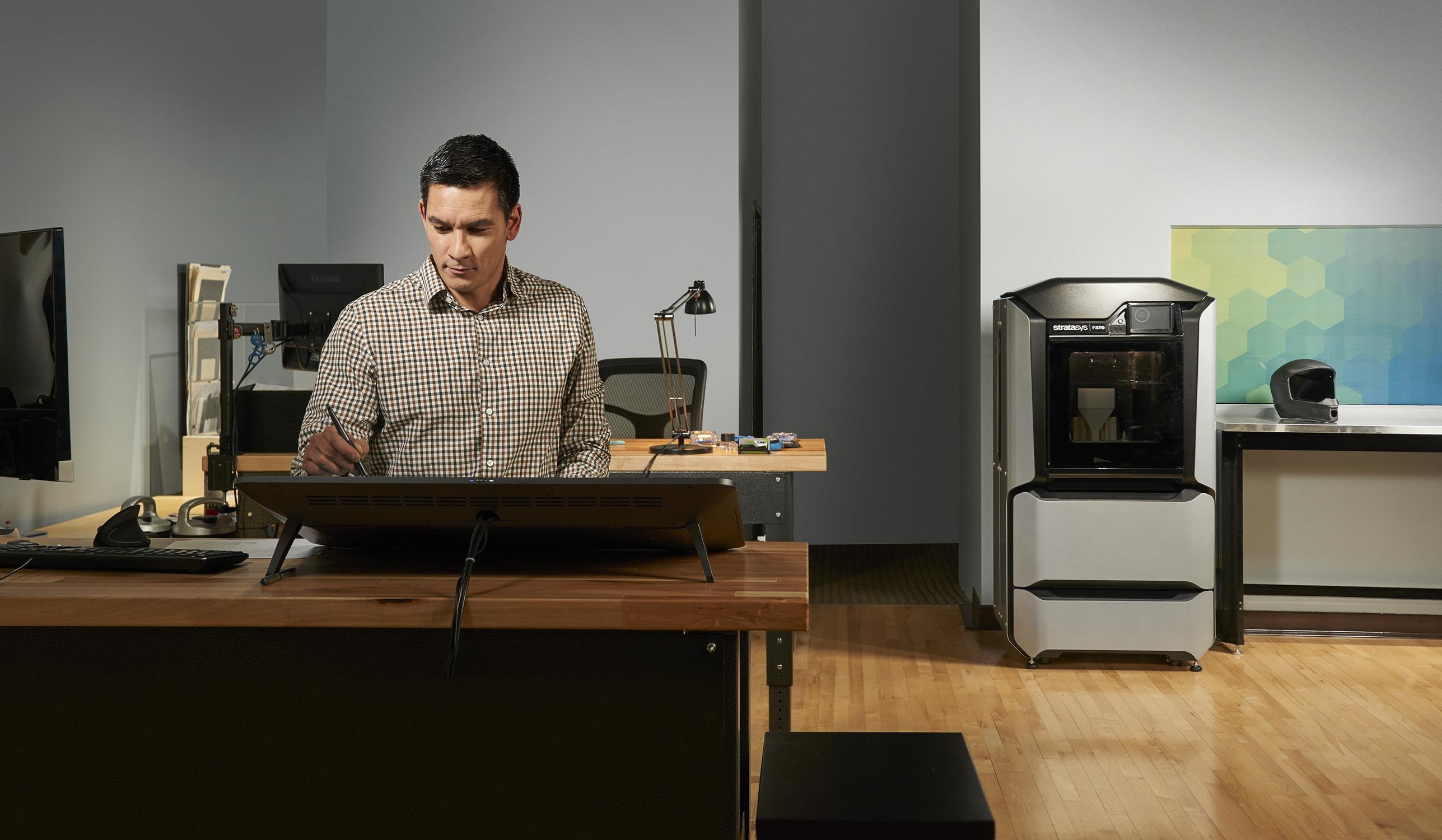 3D printers are erasing the need for global shipments by enabling onsite part production
BP is not all that concerned for the short-term, as heir 2017 outlook predicts the global demand for oil, specifically in freight transports from Asia, to continually increase into the 2040's. However, there are a number of concerns the company is monitoring closely, with 3D printing being one of them, according to chief economist Spencer Dale. Of course, the future can't be predicted, but 3D printing is definitely caused a growing shift towards local manufacturing from the traditional outsourcing of manufacturers and vendors located across the globe. This is due to companies abilities to now produce prototypes themselves with 3D printing rather than wait quite some time for parts to be produced and shipped to them. Not only does 3D printing save these companies this time, it is a much more cost effective method in producing prototypes.
Although Dale is optimistic about the need for freight transport in Asia, there is substantial evidence to suggest that Asia may very well be moving towards 3D solutions as well. In recent years, 3D printing is grown vastly in China, causing their domestic oil companies to suggest shifting from producing petrochemical resources towards 3D printing materials. China has long been known for its immaculate amounts of pollution, but in recent years the nation has dedicated itself to reducing air pollution by investing heavily in renewable energy sources.
BP's 2015 Technology Outlook shows the company is exploring 3D printing capabilities.
BP has now begun to look towards 3D printing as a technology of the future. According to the company's 2015 Technology Outlook, "The oil and gas industry – and many others – see opportunities to use this technology, especially to produce parts on-demand in a specific material. For example, 3D printers on an offshore facility may mean complex components can be manufactured in remote locations, saving time and improving efficiency. Uses of 3D printing is set to grow over the next 10 years as applications are identified and opportunities arise with new materials and equipment." Investing in 3D printing could potentially save BP from mass income loss in the future as many companies across the globe continue this gradual shift away from freight transportation to the utilization of 3D printing capabilities.
Want to Learn more About 3D Printing?