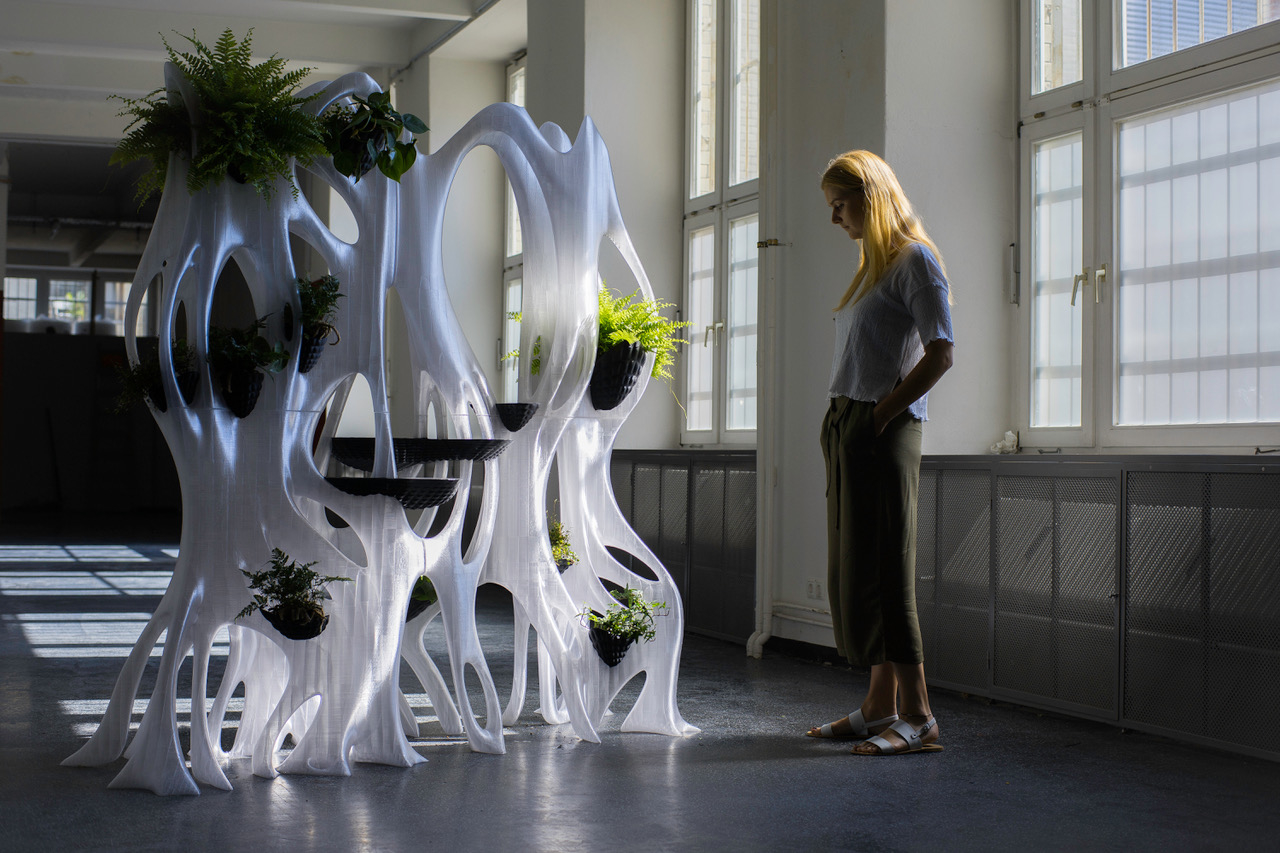 BigRep has revealed what it come to be a fully 3D printed wall with inbuilt water and drainage system. This wall also came to be thanks to the award winning NOWLAB. The BANYAN ECO WALL has been created to demonstrate that 3D printing has no obstacles.
Stephan Beyer, CEO of BigRep, said:
"Our BANYAN Eco Wall is adopting nature's principle with a complex, smart, and elegant design only achievable with AM, traditional technologies such as milling or injection molding cannot deliver this level complexity and functionality. For the first time, thanks to AM and advanced CAD software," Beyer added, "it is now possible to create complex functional designs within a fully digitized process chain."
BigRep was founded in 2014 and appeared in the market with a BigRep ONE, a 3D printer that operates a volume of 1 cubic meter. Since then the BigRep Studio, Edge and Pro have been released. The latest addition to their inventory of 3D printer is the BigRep Pro, which is fitted with metering extrusion technology and a motion control system by Bosch Rexroth
The BANYAN wall is of about 2000 x 2000 600 mm (XYZ) in size and it is divided into four parts. The planters that are installed in the wall are 3D printed using a food safe material, BigRep's Black PRO HT.
The project was led by NOWLAB designers Lindsay Lawson, Tobias Storz and Mirek Classen. The BANYAN ECO WALL has an integration system with microshowers that supply water to the plants in the wall.
This is another proof as to why 3D printing has no obstacles. If you would like to learn more about BigRep or any other printers in our inventory feel free to contact us. Let one of our engineers help you pick which 3D printer suits you project better.
Want to Learn More About 3D Printing?
Original Source: https://3dprintingindustry.com/news/see-the-3d-printed-banyan-eco-wall-bigrep-and-nowlabs-latest-large-format-innovation-157091/