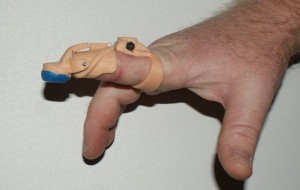 The stories we love hearing are the ones about how an ordinary person faced with real challenges, turn to 3D printing to find the answer. This story is of a man desperately wanting the use of all his fingers again.
In 2012, a man named Christian Call, who is a mechanic, lost the tip of his index finger in a work-related accident. After the accident, Christian spent a year trying to recover, heal from the injury, and all the while look for an affordable prosthetic as he was no longer employed.
There were life-like prosthetics around, but none of them were reasonably priced, which left Christian in a bit of a situation. He now had no job and had no insurance coverage either.
Christian decided he had had enough. Having full use of his hands all his life, he was truly feeling the limits of losing the tip of his index finger. It restricted him from being able to carry out what used to be simple tasks.
Out of this need, Christian turned to 3D printing hoping it could help him design and create life-like non-restrictive prosthetic. It needed to aid in improving his life and allow him more freedom than what he currently had.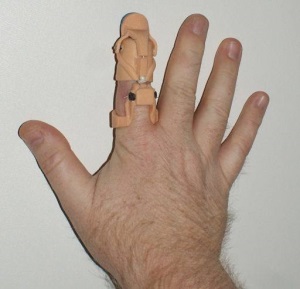 With great thanks to 3D printing innovations, Christian was able to design and build a usable prosthetic tip for his right index finger.  He will now have to learn how to use the finger again, but that is nothing compared to the life he would have had without his prosthetic fingertip tip. He has purposed to help others in the same situation, find out here how you can help.
This prosthetic was created using an affordable 3D printer. This report has all the ingredients of a feel good story. Someone's life was forced to change because of an unforeseen accident, and that accident created restricting challenges; however, that all changed with the help of 3D printing when nothing else helped.
It's ingenious. It's inventive. It's 3D printing technology at its best.