It was around about this time last year news of a 3D printed gun was revealed to the public, and spread like wildfire. It was a milestone, in terms of advancement, for 3D printing technology despite the ensuing controversy. The first firearm was made with all printed parts, and when tested, proved fully functional and capable of firing off live rounds.
This was massive news in the 3D printing industry, but it wasn't welcomed by everyone. Many people started questioning the ease that the gun had been created, causing uncertainties, and what it might mean if this technology fell into the wrong hands.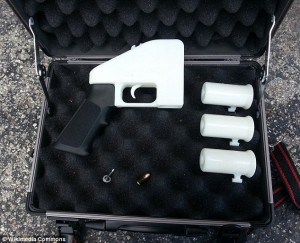 Many claimed that the printed gun was merely a plastic toy with no real capabilities, and that it would not be able to fire rounds without shattering. With earlier prototypes, this may have been true; however, the chilling reality is after witnessing the first firearm, created by a 3D printer, multiple enthusiasts joined in and determined to design and print their own version of a 3D printed weapon.
If you ever want to see the wide range and varieties of 3d printed guns, you only need to visit YouTube. You will be both amazed and shocked at how advanced printed guns are becoming.
Cody Wilson was the creator of the "Liberator" (the first 3D printed gun) now his creation looks to be primitive in comparison to the range of printed guns around today. Yes, the Liberator may appear primitive, but it was the benchmark other enthusiasts looked to in order to develop their own guns.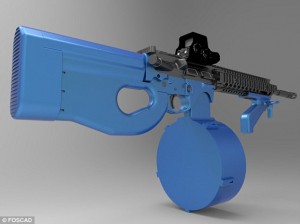 The purpose of today's blog is to get you thinking, "Is the creation of 3D printed guns good news?"
This is a serious question that causes division. Some people believe it shows the rapid rate of progression, the versatility of 3D technology. While others say, it's an accident waiting to happen.
It would seem such a powerful technology, like 3D printing, security and safety measures might need to be set into place, for obvious reasons. With gun-related crime in the U.S. already through the roof, don't you think it smart that laws about 3D gun creation and printing should be discussed, for everyone's sake?