The world is now beginning to understand how influential and the true impact of 3D printing technology. Every single day, every week without fail, new information reveals groundbreaking 3D printing innovations. Each story influencing the way we think about current manufacturing processes.
The fact that the President of the United States has been quoted to say, "3D printing has the potential to revolutionize the way we make almost everything," tells us this technology has serious staying power and is here for the long-term.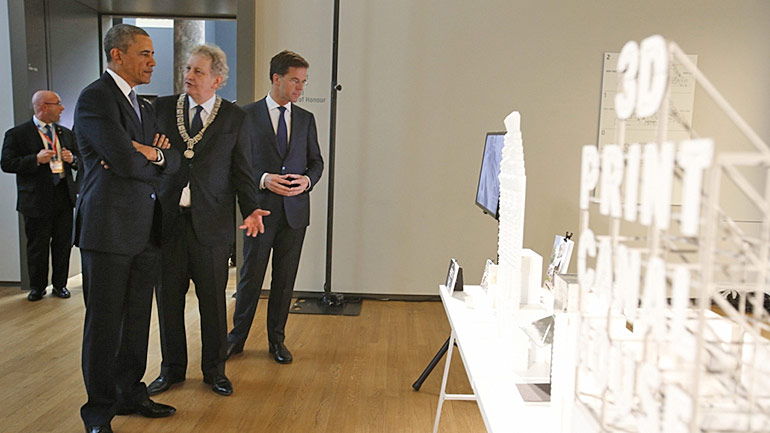 Three-dimensional printing is well into the mainstream, and has been incorporated into product development by manufacturing companies throughout the globe. Companies are now able to create quality products in a fraction of the time, at a fraction of the cost it used to take them. The financial effects for these businesses are incredible; products/parts printed overnight are ready to be tried and tested the next day.
There isn't a business sector that has started using 3D printing systems, education, healthcare, aerospace parts production, automotive manufacturing, to orthodontics, to name a few. Understandably, many remain unaware of this amazing technology, its abilities and the positive affects it's having on society as a whole.
The only reason people might fear the endless possibilities of this technology are because it has not been properly explained to them, and they don't fully understand its capabilities. Whether we like it or not, technology is changing the landscape of our society every day.
Things that are being done today would never have been thought possible 20-30 years ago. Printed human stem cells, 3D printed custom-prosthetics, and 3D bio-printing is all happening now, with ease.
We need to understand the only real threat coming from 3D printing is the fact that it challenges where we are in terms of medical advancement. Three-dimensional printing will be the determining factor that pushes society on to the next level.
Get up-to-date 3D Scanning and 3D Printing news when you Follow us on Twitter