Unless you have been on the moon or visiting another planet, you should have heard some form of news covering 3d scanning and printing. It would seem that this three-dimensional technology has rapidly grown in popularity. Companies throughout the world have incorporated the equipment into its manufacturing process. Here in the USA, the Smithsonian museum is implementing this technology to capture accurate details of artifacts and historic relics alike.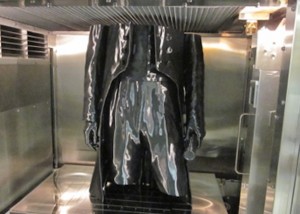 By using this technology, the experts at the Smithsonian are allowing the best chance of successfully restoration and recreation of the world's most important and historical treasures. Checkout this recent video by National Geographic below where an expert explains how they go about scanning and printing relics.
Older methods of trying to capture and restore priceless keepsakes from history would have included using the original artifact and capture it in a plaster mold. These older methods in the majority of cases cause unnecessary damage to the original piece. Through the practice of 3d scanning services and current technology the artifacts remain in their current condition untouched and unharmed, the experts re-produce accurate true-to-life replicas of the originals.
The Smithsonian used extremely high quality scanning software where all the captured data exact match of the original piece. The Smithsonian used a digital printing to re-create the scanned artifacts in a very little amount of time.
The beauty of this type of technology is that it allows any captured data to be sent to any place in the world. This allows other Smithsonian museums and partners to use this data to create exact replicas for their own establishments using 3d scanning and printing.
This year in November the 14th & 15th "The Smithsonian" is holding an event highlighting their recent work and development using 3d technology. The Smithsonian X3D conference has all you need to know about laser scanning and digital printing. Sign up and have a fun family day out at a remarkable place.