The Seokguram Grotto, located in Gyeongju, South Korea, was constructed over 1200 years ago and today, stands as one of South Korea's greatest national treasures. The shrine contains some of the most exquisite Buddhist artifacts in the world and was added to the United Nations Educational, Scientific and Cultural Organization's World Heritage in 1995.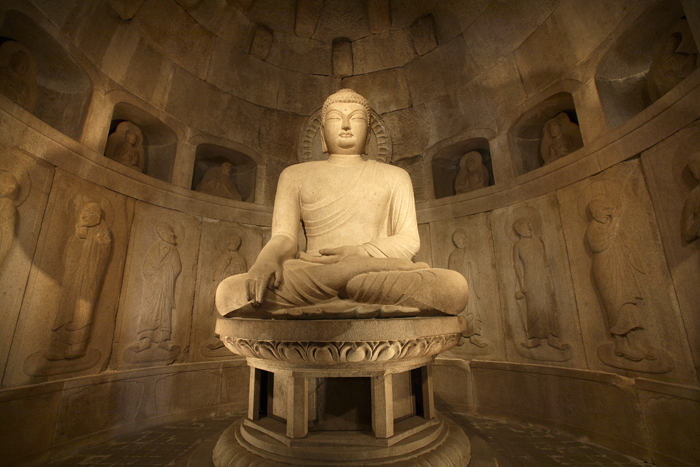 Because of the region's high volume of tourism, access to this historical temple is heavily restricted. Recently, the National Museum of Korea employed a research team from the Korea Advanced Institute of Science and Technology (KAIST) to develop of solution that would give people the ability to access and interact with the shrine. Their solution? To create a full-scale 3D digital replica for the National Museum by employing 3D scanning technology paired with 3D Systems software.
The first step in the research team's process was to take 3D scans of the Seokguram Grotto. The team elected to use the Vivid 9i 3D scanner from Konica Minolta. The Vivid 9i requires only 2.5 seconds per scan to acquire very accurate 3D data which greatly benefited the research team.
After they completing their 3D scans, the research team was tasked with converting its scanned data into mesh by using Geomagic XOS. By importing the scan data into Geomagic XOS, the team was able to easily convert the data into mesh using the softwares Mesh Buildup Wizard. With just a couple clicks of the mouse, the mesh was created – this saved the research team valuable time.
Once the 3D scan data was transformed into 3D mesh for modeling, all the team had to do was edit some details. They added coloring and different textures to replicate the original Seokguram Grotto using Autodesk Maya which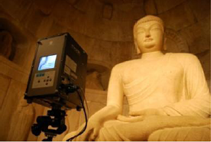 3D Scanning with the Vivid 9i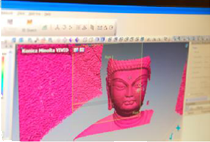 Converting Scan Data into Mesh with Geomagic XOS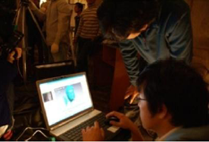 Adding color & texture using Autodesk Maya
In regards to this project, Mr. Park, a senior researcher of the team provided, "It was impossible to bring the actual state of Seokguram Grotto into the National Museum of Korea. Instead, we scanned Seokguram Grotto and created a 3D HD movie with it. Visitors will deeply understand how Seokguram Grotto was built by watching the movie. We are very proud of recreating Seokguram Grotto in the center of Seoul. It will be very convenient for local people."
Want More Info on 3D Scanning Technology?