One of the coolest technologies around has to be 3d scanning and 3d printing. These two technologies go hand-in-hand and are super-efficient at operating what the user requests it to do. A 3d scanner has the ability to scan an actual object, and then transfer the object data into the digital realm. Once an object has been scanned it is represented as a digital rendered graphic, which can be reverse engineered. This gives the engineers the chance to alter and improve the design.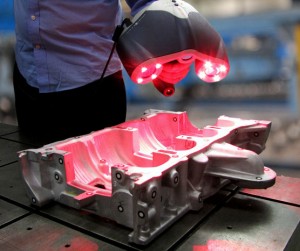 3D scanning is highly efficient and produces accurate results, which is very useful to its user. Many sectors and business fields including, engineering, health, education, and digital manufacturing have embraced this type of technology as they have realized that it is bettering the products that each provide to its consumers.
Society is well underway towards living in the digital age of computer aided manufacturing. The need for high quality 3d services and results is increasing and in popular demand. Laser scanning and 3d printing technology never seem to disappoint and can achieve the tasks and goals asked of it every time.
Three-dimensional laser scanning has many benefits and along with its counterpart (3d printing) it is becoming more and more widespread. With 3d printing and 3d scanning now becoming easier to get and understand, in addition to being more affordable means more of the general public can get their hands on this technology and learn the ins and outs about how it works.
As needs evolve and the demand for quality products rise, this technology will not only improve, but it can certainly keep up with the pace of demand. It seems 3d printing and 3d scanning have what it takes to get the job done each time it is called on.