With more and more manufacturers requiring the services of a 3d scanner it's no wonder that this technology has been growing in popularity by the day. The price of this technology 5-10 years ago was out of reach of many, aside from the costs they were relatively difficult to use only operated by engineers, scientists, medical professionals and those within the academic field.
Times have changed and with it the price, as of now to obtain your own 3d scanner or printer has dropped to affordable price ranges of a couple thousand dollars for smaller versions. Because of this price drop, more and more people have the opportunity to be involved with it and learn new things.  The newer technology is highly accurate and can grab and collate exact details of anything of any size that the operator wants scanned.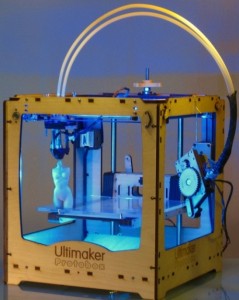 This technology has been sitting in the background for some time, and is not a new technology, read more about the history here. The reason for its recent publicity is due to the advancement in the technology itself and the newer applications in which it can and is being used.
Scanners come in many shapes and forms and this is dependent on the job that needs carried out.  From museums scanning items for historic preservation, to scanners being used at accident scenes (watch video), and national airports implementing them in the form of body scanners, this technology has taken on a major role in the lives of many.
It's easy to embrace and invest in this technology because of it many positive attributes.  Major global brands are already heavily invested and using 3d scanning and printing within their product manufacturing, concept creations, and in marketing campaigns.  These brands understand the influence of this technology and its ability to grab their target audience. Smart techniques have enlisted the involvement of consumers directly into marketing ploys that are hands on and interactive, connecting brands with their targeted audience.