If you are a regular reader of the news, then you will hear and become more familiar with items being created through 3d printing technology. Literally, hundreds of reports covering things like the creation of artificial human organs, i-phone cases, running shoes, and even 3d printed guns are hitting newsstands. Many are witnessing the potential of this innovative equipment and it is creating excitement their minds, and pushing them into a place of realizing limitless opportunity.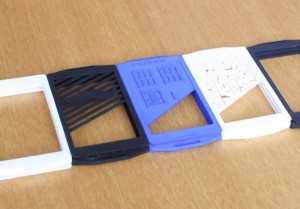 The range of 3d printers that are available on the market today vary in size, color, and functionality, in regards to what services you will be requiring from them. For instance, there is no need for the avid hobbyist to purchase a $100,000 industrial printer, which takes up the full space in the garage for printing off plastic Airfix model pieces. Prices today, are very reasonable making it far easier to get your hands on a desktop three-dimensional printer. They are more than capable for building solid objects, easy to understand and use.
The rate projects are completed and the high quality standards make this technology popular with users throughout the world. It is these elements causing the rise in use of this technology and is no longer used only by scientists, engineers, and large manufacturing companies.
The fun of having your own 3d printer is that you are not limited in what you want to create; part on the coffee machine broke? No problem, let's get it scanned, and a functional replacement part printed off this afternoon, and yes it's really that simple. This technology has already changed the way many do things in day-to-day business and as the technology advances, it will progress to daily printing use in households, it's an exciting future to look forward too.