At long last, 3D printing is finally emerging in the Asia-Pacific.  Having had a slow start being embraced by the majority of the region (not including Japan), additive manufacturing has now begun to really take off in the manufacturing industry.  Analysts are now predicting that by 2019, the number of units in Asia-Pacific will have more than triple in from their tally in 2014. This new and rapidly growing technology is simplifying prototyping more many manufacturers worldwide and the region is definitely beginning to take notice.
3D printing has made this recent splash in Asean (the Association of Southeast Asian Nations), primarily because of the area's major need to cut both production costs and manufacturing time. With the technology first developing in the United States, it took some time for the region to really take notice of this up and coming industry. After seeing its immaculate potential, the Asia-Pacific is definitely embracing it now though. More specifically, both the medical and aerospace fields in this territory are finding the technology drastically beneficial. It has even begun to have a footing in their educational systems.
Although it continues to grow in these industries, the manufacturing industry is, without doubt, the main industry driving this expeditious growth of 3D printing. The technology is able to greatly shorten the time it takes to produce prototypes for companies. Because of the low cost rates and timeliness of 3D printing, manufacturing has boosted efficiency for these companies immaculately. The price-efficiency has even allowed smaller manufacturing companies to begin to break through into markets and retain footholds.
Outside of its manufacturing impact, 3D printing is reaping benefits with supply chains as well. The ability to digitally save files, rather than physically produce and stock them, has cut costs and time dramatically for these companies.  There is no longer a need to have unnecessary overstock of parts because 3D printing has enabled the ability to produce them when they're actually needed. Two specific companies, Ultra Clean Holdings (UCT) Additive Manufacturing Centre and Fast Radius' 3D printing factory, have become dedicated to making this ability to create virtual inventories over physical inventories possible for all companies. UCT, with only 16 employees, has produced thousands of parts from its main location in Singapore in the less than 2 years it has been open. UCT's Senior Vice President of the region, Lavi Lev, provides his accurate analysis of the company saying "It opens the door to individuals and small companies to manufacture parts with no capital equipment investment, and allows large corporations to speed up research and development through rapid prototyping,"
Fast Radius has built their facility in Singapore at a United Parcel Service location. This strategically placed location has enabled the possibility to simply satisfy various 3D printing orders on-site and conveniently ship them out (via UPS, obviously) where they reach their location in less than a day. One of the co-founders and CEO of the company, Rick Smith, stated, "3D printing is disrupting manufacturing supply chains in Asia, and UPS's on-demand manufacturing network enables customers to benefit from a distributed supply chain model," The efficiency the company has provided and undeniably had a huge impact on the growth the 3D printing industry has seen in the Asia-Pacific. It has benefited companies, both large and small, by its ability to produce industrial parts that are extremely accurate, deliver them in overly satisfying speed.
Aside from the numerous benefits it is providing in the manufacturing industry, 3D printing is being utilized in various other industries. Perhaps one of the greatest fields it has impacted is the medical field. 3D printing is able to create fully customized prosthetics and exoskeletons that are actually tailored to each individuals need. These are unbelievably cheaper than the traditionally produced items, much more accurately made, and developed much faster.
Doctors in Singapore are even using the technology to better prepare for surgeries. By having the ability to both obtain accurate and extremely detailed models of human body parts, doctors can simulate surgeries and procedures in a fashion never before available. When asked about additive manufacturing's effect on the medical field, surgeon Nakao Masakazu of the Singapore Women's and Children's Hospital explained "Our pre-surgical preparatory work was previously guided by our hands-on experience, but these 3D-printed heart models have enabled us to be more efficient and precise, especially with patients with complex anatomies," 3D printing actually has a hand in assisting doctors for complex operations. The development of this technology will only provide more and more benefits to helping save lives.
3D printing has also enabled advances in medicine. Doctors are becoming able to produce customized pills and tablets are that tailored to each specific patient. This development was started at the National University of Singapore. Professors at the university have been able to create something that was previously thought unattainable through 3D printing. This advancement in medicine could eventually re-shape the way medicines are produced across the globe.
After finally embracing the technology, 3D printing is on the rise in the Asia-Pacific, much like it is in many places across the globe. The development of this technology in Asean has not only brought beneficial change to just the manufacturing and medical industries, but to various others such as farming. The ability to produce various equipment, e.g. irrigation systems, has reduced both labor and expenses and increased profitability. These are just a few places where 3D printing has blasted off since emerging in the region of Asia-Pacific. From here, it can only continue its rapid growth and positively impact various industries in tremendous fashion.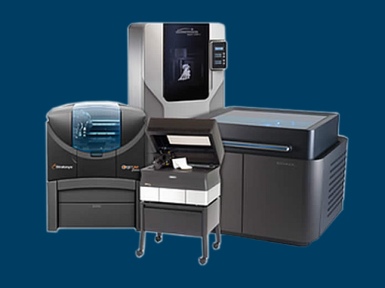 3D Printing has unbelievable potential to change the world.
Want to Learn More about 3D Printing?
Original Source: http://www.computerweekly.com/news/450411022/3D-printing-proves-a-disruptive-force-in-Asean-manufacturing