The technology of 3D printing is incredibly versatile, to say the least, and its acceptance into multiple industries worldwide is evidence that this technology is staying for good. From the smallest part and component, to full size space shuttle parts, and a huge impact on the making of prosthetic limbs, 3D printing is influencing the world for the better. Not to mention how it has changed the amount of time and cost in production of products.
The technology of 3D printing has had such an impact on society and such an influence on so many different industries that many of us will unlikely see anything like it again. Now that may sound like a bleak outlook, but that does not stop us enjoying the 3D printing technology journey and benefiting from its advancements.
Not many people will fully understand the way a 3D printer functions, the world we live in right now is being shaped by it in a major way. The products and services that are available to us now are becoming higher in quality and becoming better.
In medicine, a new method of 3D printing has been undertaken where human body parts are scanned and a replica part is 3D printed. The reason that this is happening is so doctors and specialists have an exact match of the body part to study before surgery takes place. The doctors and specialist can then confer and agree on the best method of surgery for the patient. The 3D printed liver in the image below is just one example of how healthcare specialists are gaining more insight into the human anatomy .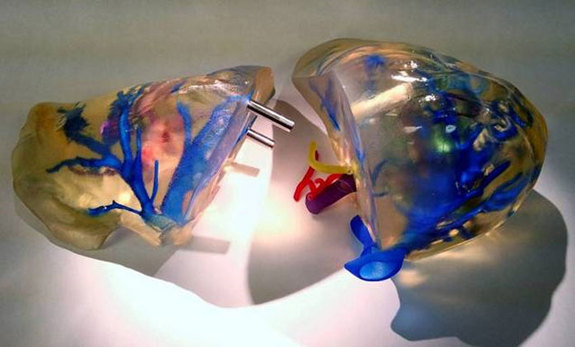 We are close as a society to having the best surgery possible a solution to many different situations and conditions because of help from 3D printing technology.  It would be fair to say that in 30 years' time the world we will live in will be unrecognizable due to technological advancements. The question is how much of a player 3D printing will have in shaping and molding that future?