You can't help but be excited and passionate about 3D printing, especially when there is so much you can do with a 3D printer nowadays. Everything is being tried, from tiny functioning components, 3D printed edible food, car manufacturing, bio printing, aerospace engineering, and prosthetic limbs for humans and animals. The list is extensive, and it's not even half of what is done with the assistance of 3D printing technology.
One thing, grabbing the attention of three-dimensional printing fans is the fact it is being used to create full-sized 3D printed homes. Earlier this year news broke of an Amsterdam artists and architects using printed plastic bricks that click and fasten together like LEGO pieces to construct and build what is called "the canal house."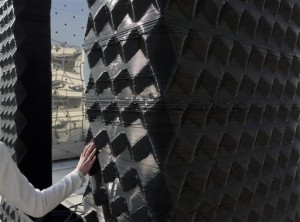 If you are reading this blog, and are new to the concept of 3D printing, it is easy to be taken aback by its potential, capabilities, and its rapid progression through the recent years. There is something about this technology that is both exciting  to think about and leaves a sense that there is still a long way to go for 3D printing and the technology connected with it.
Three-dimensional printing technology is special in that it has already proved its power, and continually improves a wide range of varied industries. What's unique about 3D printing is it does not seem to be fading out, and instead seems to be developing more each day in many new ways.
All these new developments bring up serious questions…
Have 3D Printer Manufacturers designed equipment with the ability to put the larger manufacture companies out of business?
Will it soon be possible to scan, digitize a three-dimensional printer, and then create a 3D printer using a 3D printer? These are real questions that need to be addressed, and we'll have to wait to find out how manufacturers will keep their original products copyrighted and safe.