As the pandemic Coronavirus takes hold over the world, we see countries implementing travel restrictions, social distancing measures, and work from home policies. Countries are seeing their healthcare systems overloaded and fatigued by COVID-19.
Makers and designers in the 3D printing community have responded to the global crisis by volunteering their respective skills to ease the pressure on supply chains and governments.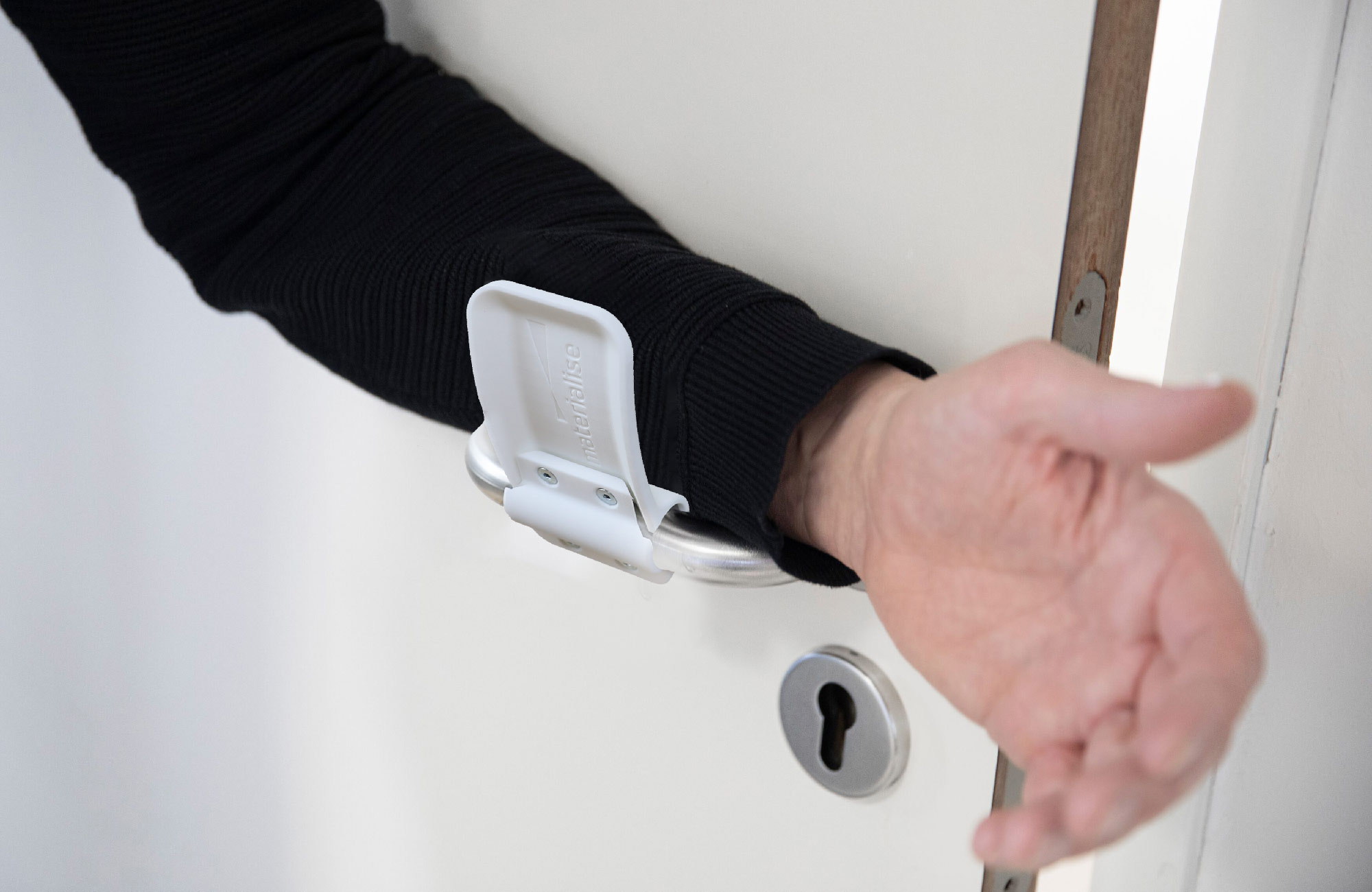 Materialise releases hands-free door handle attachment:
Materialise, a global provider of 3D printing services has released files for a 3D printed hands-free door handle attachment to alleviate Coronavirus transmission via one of the most common mediums.
Door handles are subjected to a lot of physical contact over the course of a day, especially in public spaces such as offices and hospitals. This makes them a hotspot for microbes to hitch a ride on our palms and fingertips. The 3D printable add-on allows users to carry out the lever-action required to pop open most modern doors using their elbows.
The file for the door handle attachment is available to download for free. The assembly comes in two parts and will require four screws and four nuts to secure it.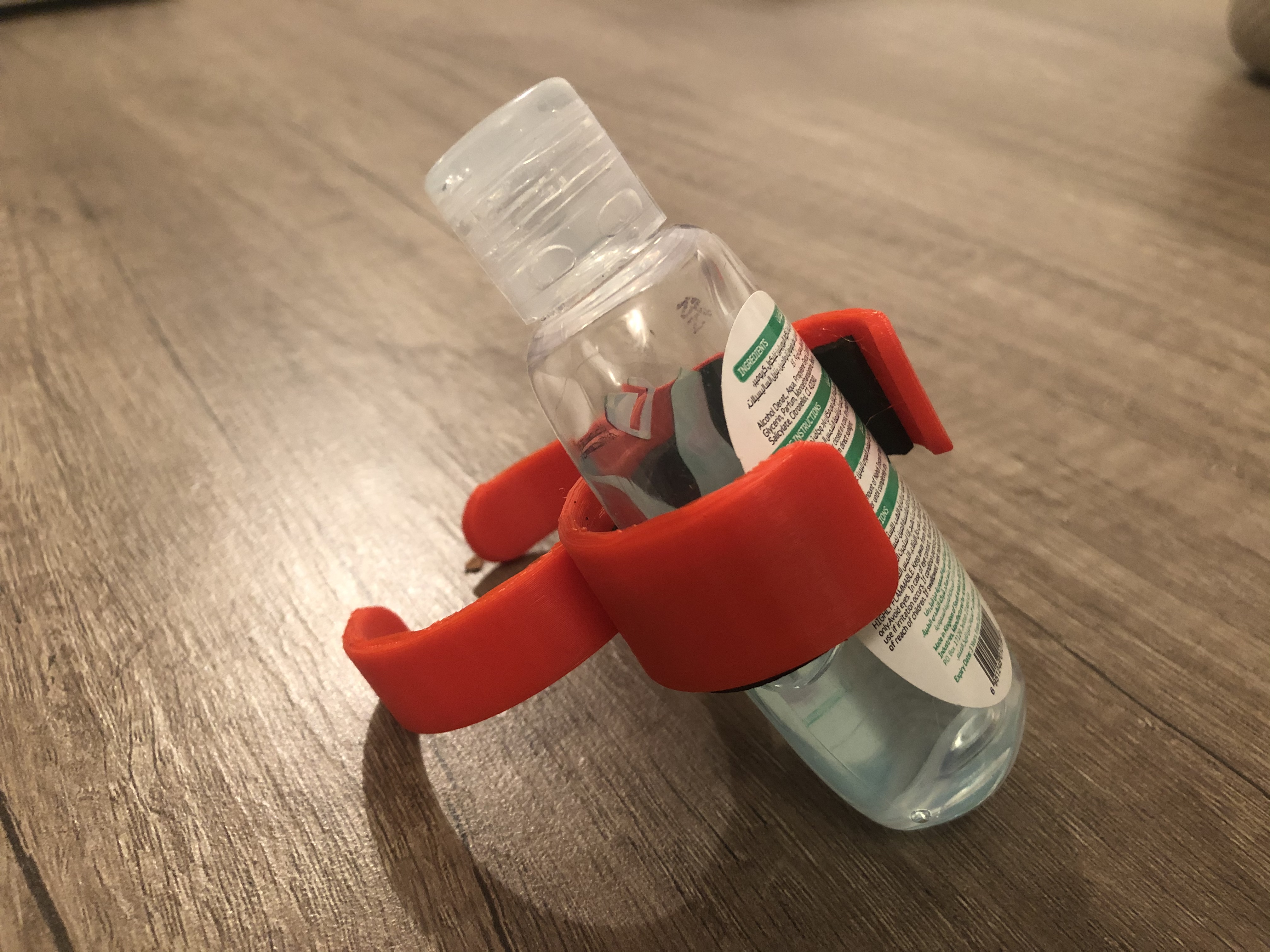 3D printed hand sanitizer holder:
For those that have no choice but to touch door handles, an engineer specializing in surgical 3D printing in Saudi Arabia has designed a 3D printable wrist clasp to hold a bottle of sanitizer for easy access.
The simple design was realized by Moath Abuaysha, who aims to cleanse hands globally of the Coronavirus. The wrist attachment allows users to lather up their palms in the antiseptic gel at a moment's notice without actually having to hold and potentially contaminate the bottle. It also acts as a constant reminder to practice proper hygiene at such a critical time.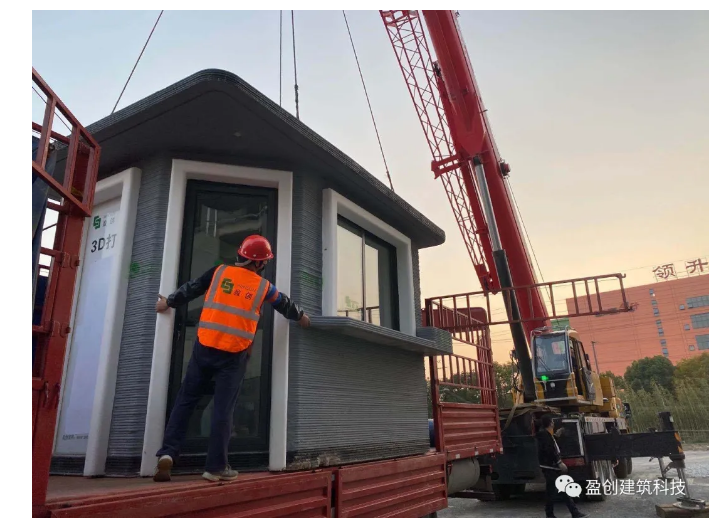 3D printed quarantine booths for Chinese hospitals:
Winsun, an architectural 3D printing company based in China, has dispatched 15 3D printed quarantine rooms to Xianning Central Hospital in the Hubei Province.
The hospital is just outside Wuhan, the epicenter of the virus, so it felt the brunt of the force when COVID-19 had just started spreading. A lack of hospital beds quickly became a pressing issue for staff as the number of patients increased exponentially in the first few weeks of the spread.
Using solid urban construction waste, Winsun crushed, ground and fabricated small individual quarantine booths to receive the stress on the hospital's facilities. The rooms' interiors are decorated and have their own water and electricity supplies. According to Winsun, the printed walls are 3x stronger than traditional concrete walls.
source: https://3dprintingindustry.com/news/3d-printing-community-responds-to-covid-19-and-coronavirus-resources-169143/
Start 3D Printing Today with NeoMetrix