Recent advancements and improvements in digital manufacturing and technology have allowed the creation of sophisticated 3d printers. These printers are highly accurate has the capability of bringing inventors and large manufacturers ideas to life, putting more innovative products on the market daily. Over the last year, there have been more headlines written about three-dimensional technology and its breakthroughs over any other technology.
Frankly, 3d printing is not a brand new technology it has been around for years. So, what makes this technology so popular now? It's the newer invented applications users are now benefiting from, and because of these new applications they are able to design a myriad of newsworthy objects.
At the time when 3d printers were first invented the materials use were limited, this was partly due to material costs and the lack of abilities of technology at that time. Today there is a wide selection of printable materials available including plastics, metals, and fabrics. Let's not forget to mention that NASA is in the process of taking the first 3d printer into space capable of printing an edible pizza!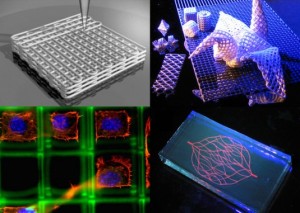 The popularity and demand for this type of technology is at an all-time high. Some of the biggest global brands from different nations are challenging their marketing teams to come up with more engaging techniques to draw in the attention to their brand using 3d printing. This is a very smart move as these companies have caught on to how popular this technology is and how much people are enamored with its capabilities.
Three-dimensional printing and its services really is the coolest thing around now and is growing in popularity by the day. With more and more of us engaging with it every day it will definitely have a massive impact on buying habits in the coming years.