The area of digital manufacturing is blossoming and the needs for its services are in high demand. Major advancements in 3D printer technology have helped meet the new high demands. The cost of a these printers and the services that it can provide are now at a more reasonable and affordable level.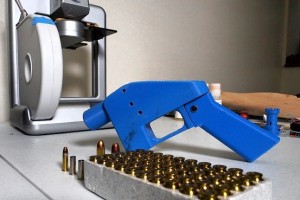 In the past, the costs of printing prototypes and similar services were exorbitant and to actually buy a 3d printer was well out of the reach for smaller companies and individuals. More recently, there's been many reports and articles sharing the increasing phenomenon of this type of technology.
Anything from prosthetic limbs, human organs, food, toys, guns, whole cars, just about anything you can think of is being tested and created by three-dimensional advanced printing techniques. As society enters a new digital age consumer expectations are higher resulting in the push for better technological advancements.
This highly advanced printing equipment has the ability to print solid formed objects to exact specification, which is taking manufacturers' to the next level of product creation and development. Because of laser scanning technology and being able to transfer a form or area into a graphic within a computer-aided software, engineers are able to reverse engineer and manipulate product ideas at concept stages. This improved process of additive manufacturing is saving companies millions of dollars and eliminating waste material costs.
A positive advancement of 3D printers is its introduction into classrooms throughout the world to help improve education programs. They also are being used in hospitals around the globe and becoming more and more common in households.
Buying a printer today could not be easier, many printers come ready assembled and good to go from out the box, all they need is plugged in, and cost as much as a high-end television. Easy usability and easy functionality is helping people understand more about this technology and increasing awareness.