Every day there are new headlines concerning 3d printing and its further advancements in technology. It seems to be that lives are being influenced continually, in so many ways, by the ability to use three-dimensional printing. From toothbrushes, racing cars, running shoes to just about anything else you can imagine are successfully printed using this technology.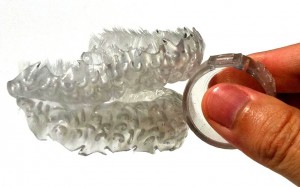 With the recent increase in popularity and the spike in printer sales, you cannot help but wonder what it means for the future of manufacturing. Those industries that rely on manufacturing as a major part of success in their business are taking advantage of the low production costs associated with 3d printing.
Companies stocking parts and components in warehouse facilities may be squeezed out by trained users of three-dimensional printing who are capable of printing spare parts without the need of a warehouse.
This technology brings with it an astounding amount of benefits and positive effects in the lives of all who have accepted it. New technology opportunities are staggering, and it continues to advance. For some it is not even worth looking back to how things used to be done. It is unfortunate for the people who have attached themselves to past methods and are hesitant to embrace the inevitable advancements this technology brings.
Many sectors including medical, manufacturing, education, automotive, consumer products, and more, all have been affected for the better. The results point and indicate more positives over negatives in the expansion of 3d printing technology.
There are great and experienced companies who offer excellent printing and scanning services on any sized project (Read Case Studies). These companies continue to prosper, as there will always be a need for this type of service. Here is what you need to ask yourself, "In what way can I use this technology to better my business?"