Why is everybody talking about 3d printing and what does this have to do with you? Every new horizon gives way to new reporting headlines about what is being 3d printed. A digital revolution is taking place among creative types who now have access and free reign to bring their innovative concepts to life.
Large business communities are seeing the benefits of this technology every day, researchers, archaeologists, medical professionals, and more, are creating and working on projects that enhance the lives of so many. Two major components make this technology successful, 3d printing and 3d scanning working together. First, a project idea and concept needs to be scanned, and the data collected for it to be printed out faultless.
Scanning technology allows important details to be captured; this includes older dated parts and components that no longer have original blue prints. The beauty of scanning is the quality of detail. The collected data forms into an organized digital arrangement (cloud point) and displayed as a graphic image in special software installed on the connected computer device.
Having this graphic displaying on the computer software allows the process of reverse engineering to take place, including any modifications or upgrades that are vital for the object's intended purpose.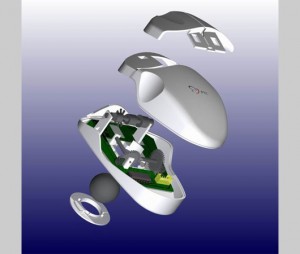 Many manufacturers of three-dimensional equipment and technology have gotten with the times and started creating less bulky printers and scanners customized to fit comfortably in the home or small workspace. These smaller, modified printers are more affordable for small businesses to get their hands on.
The thrill of 3d printing is that it is capable of boundless possibilities; all sorts of incredible things have already been created and will be created in the near future.  There seems to be frenzy now all around the globe among budding inventors trying to create the next big thing.