If you have any knowledge regarding 3d printing, then you know MakerBot is one of the biggest names around. This company has released its newest piece of technology, the MakerBot Replicator2. It is one of the most cutting-edge, advanced 3d printers available on the current market. The printer is efficient and it possesses the abilities to produce detailed projects every time, and the great part is that it is not too pricey making it excellent buy, in terms of high quality and value for your money.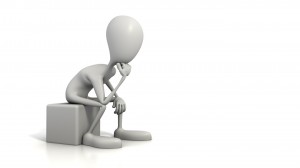 At little less expensive than the MakerBot, is the FlashForge 3D Creator, which comes in at around $1,200 to start. It is larger than the Replicator2, but still has the same capabilities of producing quality 3D Printing work. Its ability to use open source technology means that it can vary speed and heat when needed ensuring outstanding results time after time.
The 3D Systems Cube takes up less space and fits on a desktop and only cost a little more than $1,300 to buy.  It is user-friendly and easy to manage making it one of the most popular printers in the industry. It is excellent for making small trinkets and carrying out small projects, it is reliable and its ease-of-use makes it a model favorite among consumers. It is great for both adults and children who want to become familiar with this technology quickly.
The Mojo Idea Series from Stratasys is simple and ready to print right out of the box. The models are quality and functional and it sits right at your desk. Having a 3d Printer can be great fun. The advancements allow the creation of smaller equipment models, which easily fit in homes. Take into consideration at purchase time, your skills, experience, ability to learn new software, and remember to read customer reviews.