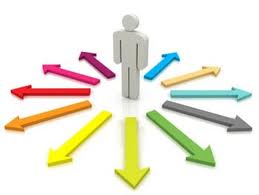 Choosing the right 3d printer does not have to be a difficult task. It can be overlooked if you get caught up in the many product options now available to you as the buyer. Let's go over something that is important and should be kept in mind when selecting the right 3d printer for you.
First, it's important to understand the type of project you want to do. This is essential in choosing the right printer equipment. Not every printer has the capabilities to carry out larger projects that you might need completed to the highest of standards.
You may need 3d printing services in your line of work, such as creating visual aids for industrial designs and engineering, or prototypes for consumer electronics. In that case, you might need one of the Objet Desktop series.
If you use it in your own free time for hobby activities, for those types of projects it might be better to look into the uPrint SE & SE Plus, or the Mojo services. Whatever you hope to accomplish through 3D printing, 3dscanningservices.net, can help you find the right model and understand about product performance and capabilities.
The wide range of three-dimensional printers available is one that will suit your project needs, requirements, and within your budget. Of course, it is smart to have a budget set in your mind, as it will help in whittling down the extensive choices.
These advanced machines (3D scanner/printers) are now sleeker, fashionable, and more affordable. They also can easily fit on the end of your office desktop.
For 3d printing and 3d scanning products or services, contact us today. If you have any questions about products or services, we would be happy to take the time and explain the best services to get the job done.