It's the fact that 3d printing is so versatile that makes it so popular among various industries in the world. Every day there are reports of how 3d printing has improved either the way things are done or improved the quality of products on our market. It's easy to agree that 3d technology has rapidly advanced from its early stages into a full blown technology giant.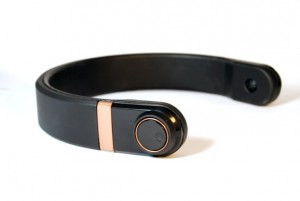 Audiowings wireless headphones
Thanks to 3d printing and the use of an Objet30 Pro 3D Printer there is now a new and cool range of 3d printed wireless headphones on sale. The initial design of the wireless head phones was carried out by Ignitec who developed the product for luxury goods company Audiowings.
These headphones have been created with an excellent attribute and that is that they can link up to the internet and Spotify. Users of this new gen of wireless headphones are able to hook up to personal music files and music online while they are on the go, the smart device connects to either Wi-Fi or through using 3 and 4 G technology.
In the design stage of creating Audiowings the engineers knew that 3d printing held the answer to success in creating and developing the design. 3d printing has the ability to create products fast and on demand. There is now a wide range of colours and materials available to use with 3d printers meaning it was a smart move to implement 3d printers and 3d printing technology.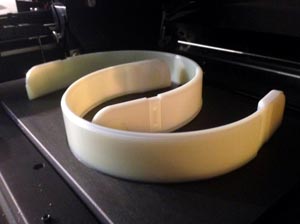 Audiowings have been created using cutting edge 3d printing technology with the consumer in mind every single detail right down to the colour and feel of the durable material has been considered. The fact that we are a society who loves to be on the go whether it be running, cycling or jogging or even studying these new wireless internet connecting headphones look only to be a success among thins generation and the generations to come.