The intricate and dynamic technology of 3D printing is not just for the small-scale items. If you have not heard, a full-size 3D printed house has recently started to be built in Amsterdam. The Dutch firm, Dus Architects, took the idea that has been around for years, and decided to take upon the challenge of building the first actual house, by the use of 3D printing.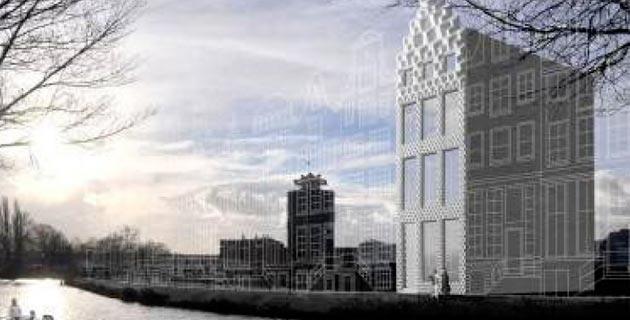 With the help of the massive KamerMaker 3D printer, construction has recently begun on the canal house that will take roughly three years to complete. The house will be printed and built one room at a time. When fully constructed, the house will include thirteen rooms, which will consist of interlocking pieces, similar to Legos.
At this point, after a few weeks of work, there is just a three-meter tall corner of the canal house that has been built. The architect group did not promise speed, which is evidently true. The process will continue to improve and develop along the way. With the project expected to last about three years, they will be testing the elements and may include heavier duty and better quality materials as time progresses and how the results prove themselves to be.
The question we are now asking is if this type of 3D printed home can really be functional and livable for a family on a permanent basis, what would the cost be for sizes of homes, would the length of time to create be an issue, and more. The home that is being built now in Amsterdam, will have the appearance of a real home, but will not serve as one that will be lived in.
It is amazing to see how 3D printing continues to inspire innovation in the design and minds of those with the capabilities to create and produce the reality and the future of 3D printing and scanning. For other inspirational ideas that are becoming realities, visit us on our blog and follow us on Google Plus.