ServoFly T4/1, is a 3D printed flight control device produced by the Italian AM parts production service Aidro which allowed Mattia Negusanti to obtain his pilot license at the Fano airport. The first case in Italy in which a person with one arm obtains a license to pilot an ultralight plane, using a customized flight control produced via 3D printing.
In 2015 Mattia suffered a car accident and was left severely injured, resulting in the loss of his left arm. Before the accident, Mattia worked in the operation department of one of Italy's police forces. After four years of intensive therapies and several surgical interventions, Mattia finally began to live and work again.
"The day I started working again after the accident, I arrived at my new job at the Ministry of Defense and General Filoni, a flight instructor, proposed me to fly with him. I said: Comandante, I'll come along and, if I like it, then we have to find a way to get me to fly a plane myself'"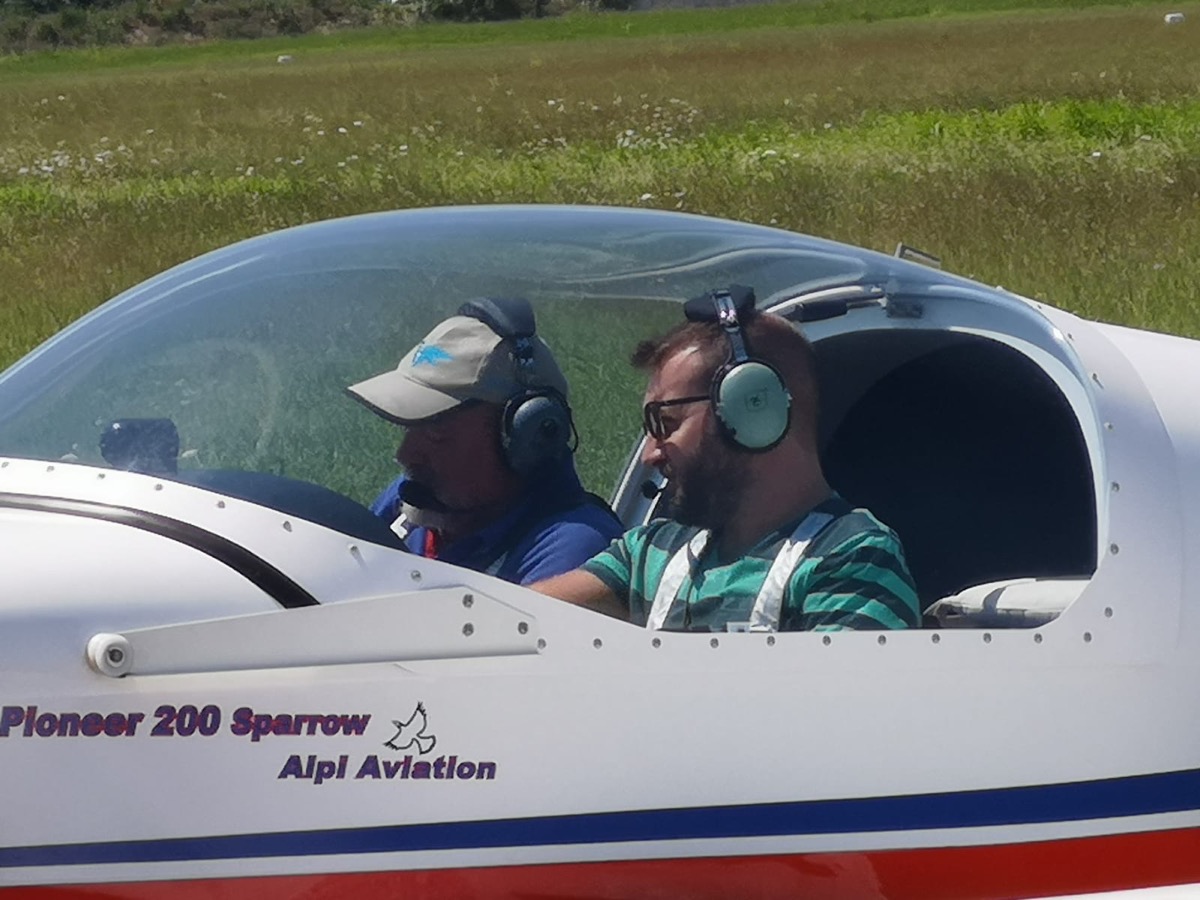 That was the day his love for flying started and shortly after Mattia obtained medial approval to fly and joined the flight school at Aero Club Fano. Now, to be able to fly independently and safely with just one arm an innovative technical solution was needed and that's when the idea of the ServoFly was born.
The idea originated from designer Paolo Picchi and his cousin Davide. They then presented their idea to Valeria Tirelli the CEO of Aidro. Which is where their solution; ServoFly T4/1, the actuator that controls the engine gas control bar, came to life using the company's 3D metal printers.
The 3D printed device is unique and has been customized to meet Mattia's disability. A "plug & fly" piece of equipment that's easy to install on the cockpit of the plane. The ServoFly is attached to the bar without any modification to the aircraft, therefore the device did not have to undergo further revisions and certification processes.
Thanks to this device Mattia took the VDS flight exam and excelled it. Today he can safely fly using only one arm. The aircraft of the flight school at Aero Club Fano, a Pioneer 200 built by Alpi Aviation, has become an inclusive vehicle that can be used by any pilot – with or without disabilities. 
To further increase the ServoFly's abilities, TecnoElettra Impianti Srl a company leader in wiring and electronics systems for Formula 1 and Moto GP; participated in the project. It's founder Leo Cantergiani created the electrical part of the actuator that carries all the main controls on a joystick installed on the airplane cloche, which can be controlled with just one hand. The mechanical and flight tests were done by pilots at the Fano airport.
Mattia's dream of flying became a reality thanks to resilience, teamwork, and 3D printing. 3D printing can make what was once a dream, a reality.
source: https://www.3dprintingmedia.network/disabled-man-obtains-pilot-license-thanks-to-3d-printed-flight-control-device/
Learn How 3D printers can help you.