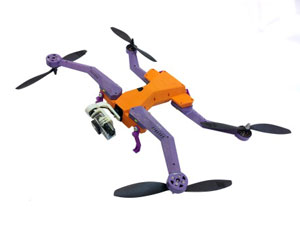 Sports are something that most of us love and enjoy, if we are not watching it, we are taking part in it. From young children pretending to be their favorite sports heroes, to adults still living the dream, and keeping their fitness levels alive, sports are good for us and it brings us together.
The thing about watching a sport is that sometimes the cameras miss certain aspects of the game while focusing on other incidents. This can be frustrating to you, the spectator, as the full game experience is not being achieved. It's only when the broadcasting station decides to replay the missed event (further in the game) that you actually get to see what happened in the incident you missed.
This is why Edgar Rozentals, Co-founder and CEO of Helico Aerospace Industries, turned to 3d printers and 3d printing technology. Edgar explored 3d printing to create a mobile camera that would be able to film and capture every special movement of those participating in an extreme sport.
Now those who are involved in extreme sports such as trail biking, surfing, or snowboarding are able to capture every single moment of their sporting experience with the AirDog. The AirDog is a programmable drone is controlled by AirLeash, a remote control tracking device, worn on the user's wrist. The AirDog has the ability to capture vital action shots and is not affected by adverse weather.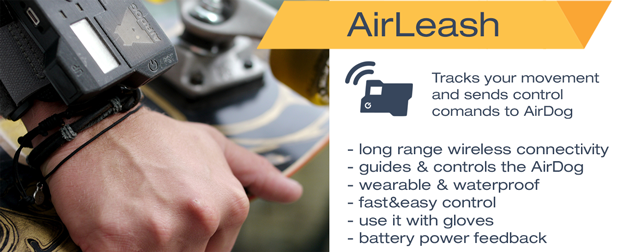 The AirDog is the first mobile drone of its kind to be designed and printed for use in extreme sports action footage. It was developed using Stratasys FDM 3D printers and 3D printing technology and fits with a GoPro camera.
Now end users have an affordable all action sports drone that they can utilize when taking part in the sports they love. The drone films exhilarating footage from a wide range of angles. Angles and perspectives that were too difficult to try to capture in the past using the traditional methods of someone else following you around with a camera.  Watch this video and see how the AirDog functions.
In creating the AirLeash remote control attached to the wrist, Edgar and his team used Stratasys Polyjet 3D printing technology. The beauty of using the Polyjet is that the user can use multiple numbers of materials in one single go.