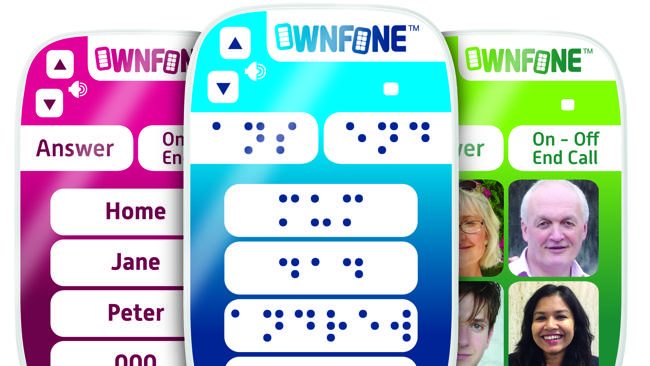 For those around the world with visual impairment life is challenging, and difficult to say the least. However, new developments in Australia will soon make life a whole lot easier, as they have revealed the world's first braille mobile phone called OwnFone.
The OwnFone handset is very different from the mobile phones that we use every day. The OwnFone does not have a touchscreen, does not send text messages, and the device does not have a voicemail. What the OwnFone does have is numerous 3D printed buttons that all contain braille on them. This allows any visually impaired person to easily select and press the numbers they need to make a call.
The phone was actually created by a British company who embraced and utilized 3D printing technology in the production of their products. The handset retails at around $89 Australian dollars. In the past, it would have been too costly to develop this type of phone using the traditional manufacturing process that was around, in addition to the size of the mobile phone market made entry of the OwnFone much more difficult.
The key in bringing OwnFone to the market was solely due to the creators and developer's ingenious idea to use 3D printers to produce the OwnFone, which cut production costs. The technology of 3D printing has brought a more affordable way for OwnFone to be created and used by those who need it the most.
As mentioned above, the phone retails at around $89 dollars in Australian currency, mobile network giant, Vodafone has partnered with OwnFone and offers pre-paid price plans that start as little as $2.35 a week!
OwnFone has been retailing in the UK for nearly 3 years now and has been selling at a steady rate. The success over the past years is evidence it can be successful in the Australian market too, the device offers a new range of mobile options for those who have limited sight.